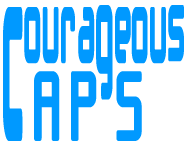 The time is approaching as we knew it would. Alex will soon be loosing her hair due to chemo and radiation treatments. She is handling it so well! To help her through this we are asking you to send her a courageous cap!
Alex met a friend at treatments who always has the cutest hats and we asked where she got them. She said all of her family and friends mailed them to her so she has an eclectic collection now.
Loosing your hair for anyone would be a traumatic event but especially when you're a fifteen year old girl with gorgeous hair! Most cancer patients say that this is the hardest part for them.
Please help Alex get through this by sending her a courageous cap!
Drop it by or mail it to:
Alexandria Gunnels
11575 47TH Avenue North
Saint Petersburg, FL 33708-2705