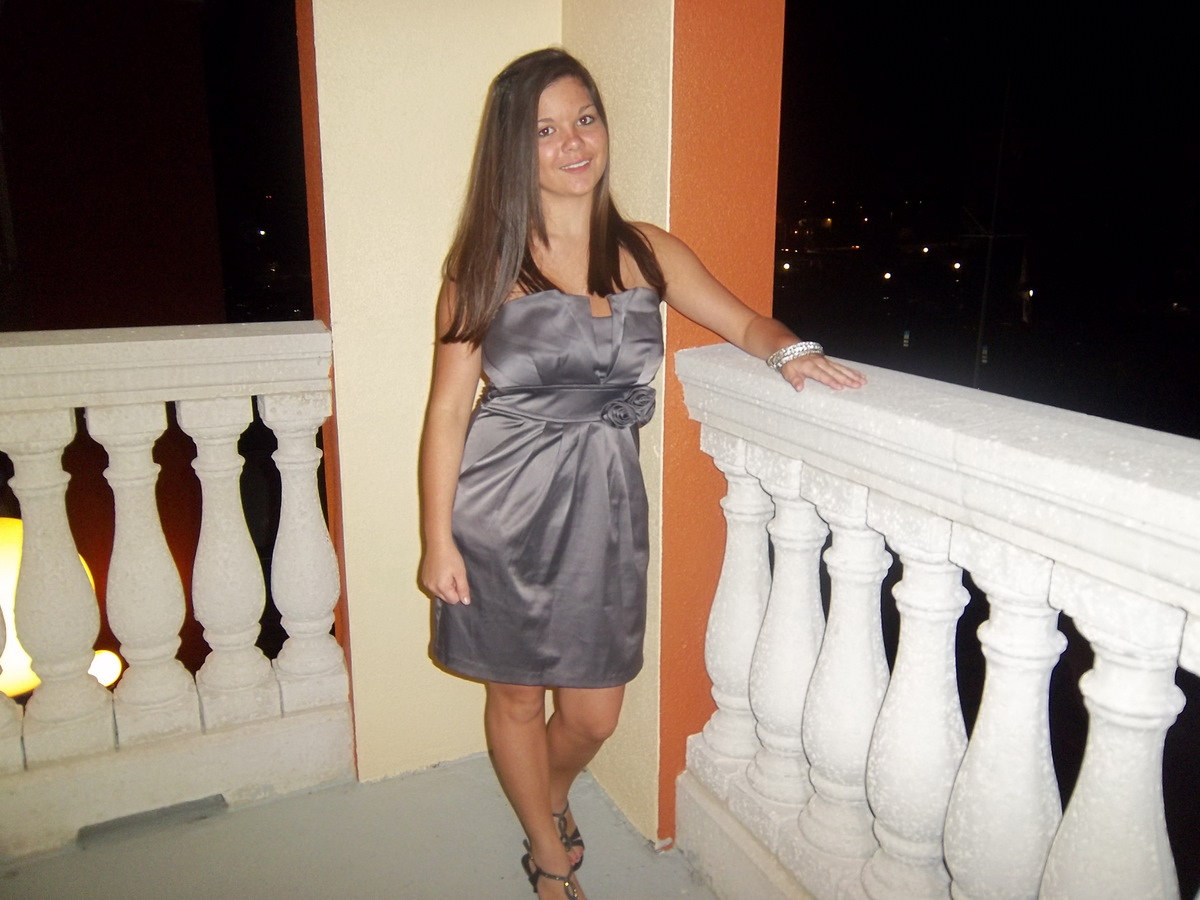 It's been almost two weeks since Alex left us and the hole in my heart only grows deeper. I know no one expects us to bounce right back and we will always miss Alex but in time our wounds will heal. I know this because I know Alex would want us to live on and honor her memory, not sit around and sulk. I am sure she is up there in heaven throwing parties and playing Just Dance.

I plan on keeping Alex's website up forever so you can always come back to read about her and how courageous she was during her battle. You can leave a comment which I know her family appreciates. You can look at photos of our past events and see what an amazing support system Alex had and how lucky she was to know each and everyone of you whether she grew up with you or she never met you. I know we are all blessed to have been part of her life.
I have to take this time to thank everyone for their help in Alex's final days, for her memorial service, and for support afterwards. I think I speak for the whole family, we could have not done this without you. Special thanks to all the girls who did an amazing job with Alex's memorial service and to Jason for speaking and singing from his heart and honoring Alex. For those of you that were unable to attend the service it was beautiful and hundreds of people attended. Grace, Brittany, and Julia all spoke and did an AMAZING job. The support from all of you has been vital during this time of healing. The cards, phone calls, text messages and Facebook posts make each day a little brighter for us.
There is one person though that kinda got lost in the shuffle. Alex's little brother Tommy. We all know how much Alex loved him and took care of him. For the last seven months he sat beside her while she received all the attention and gifts and he did not complain. I could never ask any of you for anything more since you all have done so much, but if you are looking to reach out to the family I might suggest sending Tommy a note, card, or gift. You can check out the Fun Fund link on the home page for some gift ideas and his address. What fun to check the mail everyday to see if there is something in it for you!
Alex made two very good friends during her battle and I would like you all to keep them in your prayers as you did Alex. Chaz  and Logan are two teenagers battling brain cancer. Alex was so important to all of us but loosing her really makes you think about all the other kids out there who need our support just as she did.
We are still doing the Miles for Hope Walk September 24th and I encourage you to join us. It was the wish of Alex, and her mom Erica, to have the largest team this year and our goal is 150 walkers and to date we are only at 55. If you can't join us in Clearwater you can still register as a "virtual participant" and receive an event T shirt.
I have heard talk of the teenagers planning a candle light vigil in memory of Alex and about a possible car wash to raise money for Miles for Hope. If any one plans anything, please let me know so I can put it here on her site. I am sure Alex has a computer in heaven and is checking in on all of us! I love you all and thank you from the very bottom of my heart for everything you have done.
Love,
Aunt Andrea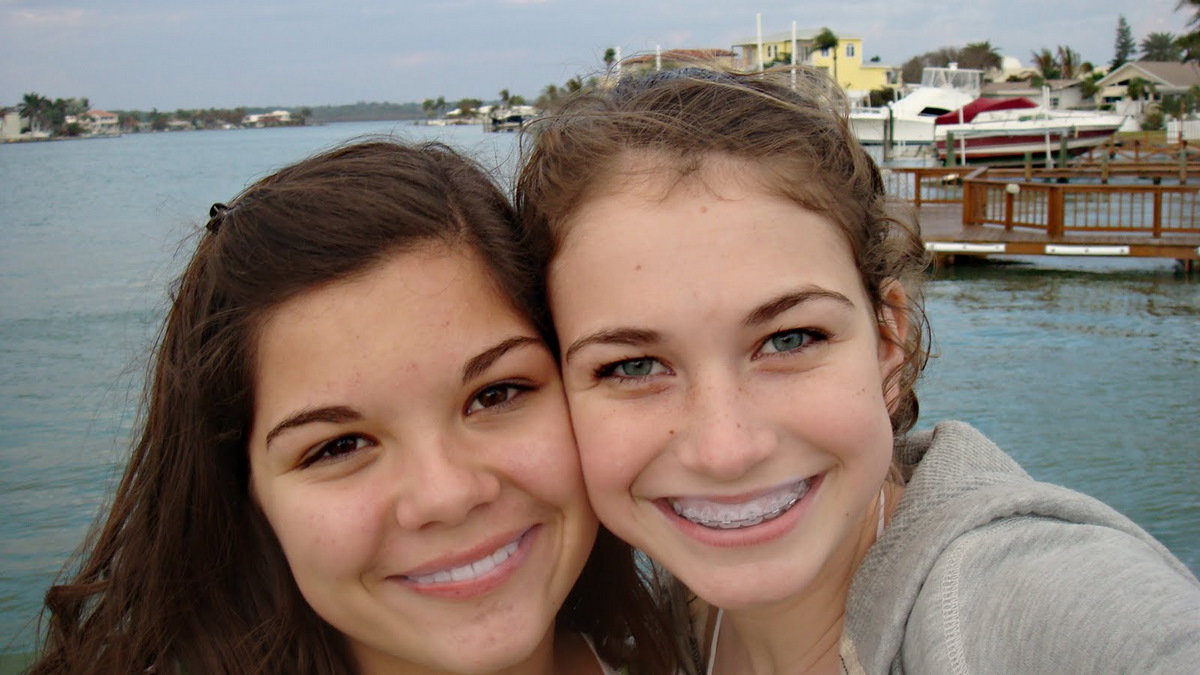 Brittany's Speech
If I told you that Alex was amazing that would be an understatement. There are so many people in this room today that could share their favorite stories and thoughts about Alex. I'd like to share how I feel about Alex and a couple of my favorite memories with you.
Alex and I were born three months apart. I have as many pictures with her as I do with my own family. That's why I feel we were more like sisters. And just like most sisters we got along 90% of the time. Even the 10% when we would disagree, I always respected what she had to say. Alex was a beautiful person inside and out. She had an amazing personality, she was funny, nice, caring, loving, a great friend and an amazing daughter and sister. I have never met anybody who seem to put the desires of others before her own. What can I say; she was the perfect best friend.
Those who knew Alex best knew that she loved to shake it, we would find a reason to dance anywhere, at parties, shopping at the mall, in the street, at the beach, and when I say anywhere I mean anywhere. Sometimes our dancing would make our families uncomfortable like the time we were on vacation in Claremont; we decided that the spiral staircase in the cabin we rented was the perfect stage. Needless to say it wasn't long before my parents, and Rob and Meoi told us you're too young to be moving that way. The dancing ended that night but didn't keep us from shaking it the next day.
Just a few days before she passed, even though she was weak and needed assistance to move, she still found a way to give us one last dance. One of Alex's favorite songs came on, Baby Got Back and Alex immediately started showing us her moves to the beat of the song.
Some of my favorite memories were about the fun we had and others are about the things she taught me. Alex told me once years ago that she does not like to speak in front of large groups of people, but on March 25th of this year, I saw my bestfriend deliver the most motivating and positive message to over 800 people. The courage that I saw that day has kept me going and it is something that I will remember for the rest of my life. I look at things differently now. She has taught me to focus on what matters most, that it is better to stand and fight then to back away when times get rough.
As I look back on the time since Alex got diagnosed with brain cancer, I have struggled with understanding why this happened to her. And although I prayed everyday for it to go away, looking at the people whose lives have been touched by her strength I know that Alex's legacy will continue to live on. Alex you are my bestfriend and that will never change. You will always be in my heart. I love you Alex.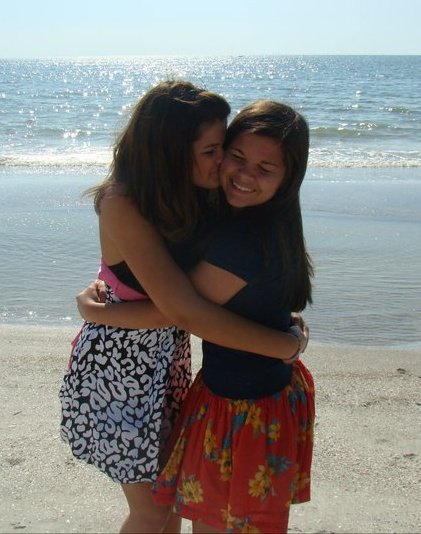 Grace's Speech
Never would I thought that I would be here, at my best friends funeral, talking in front of her family and loved ones. Going through cancer with Alex, she really taught me the meaning of life; I know things happen for a reason, but I think, what is the reason for this? I believe that God put us on this world for a reason, to love, to inspire, to cherish, to worship, and to finally go back to him in heaven. Alex touched many lives in different ways. You might have known her briefly and she could have inspired you to do something different in your life, or you could have known her for a long time and she became your whole life and world.
To me, Alex is more than a friend, more than a sister, when I look at her, I see an angel. I see somebody who cares more about you more than her own self. Alex wasn't only caring, she was absolutely hilarious. No comedian could ever be funnier than Alex, almost everything that came out of her mouth was funny. I've even peed my pants a couple times because of her… A couple months ago when we were at Target with Erica and Aunt Andrea; Alex bought a ton of clothes and coloring stuff and when it came time to checkout she said "When I saw the bill, I almost had to press my morphine button it was so painful."
Like I said, Alex was a comedian, but Alex was much more than that, through the funny times and the more serious, Alex was a dedicated friend. I realize that it's easy to take for granted as a teenager that there's always something fun to do, parties on the weekends with friends, going to the beach, and going to sleepovers. I gave up all of those things to be with my best friend day and night and what I knew in my heart is that the place I needed to be was right there by Alex's side. I don't regret a single moment because I know if it was me, Alex would be right there by my side.
As much as I tried to be there for Alex, she's always been there for me. On my last birthday Alex took me to a fancy dinner at Middle Grounds Grill with filet, lobster tail, crab cakes, almond crusted coconut shrimp, piña coladas, and then finished it off with vanilla bean crème brule. And that wasn't enough, when we got back to the house she had a surprise waiting for me, I came home to a house full of people with cake and custard.
Alex taught me many things, she taught me to laugh, she taught me how to live with love in my heart, and she taught me the importance of prayer. Watching my best friend battle cancer wasn't easy, and I have to be honest that I'm mad as hell about it. But one more thing that Alex taught me is there's no benefit in focusing on the negative. My life has changed because of cancer. I know this experience will affect me for the rest of my life and I will use this to do good in the world. That is how I will honor the memory of my best friend.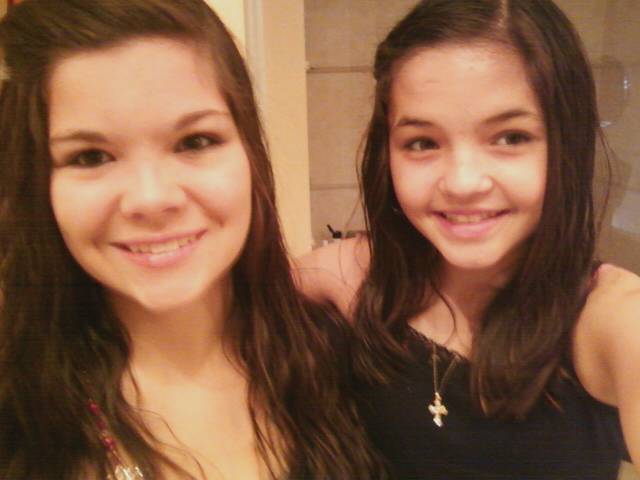 Julia's Speech
I love Alex to the moon and back. My mom used to say that to me when I was little and I have been thinking about that a lot lately. Alex and I have been to the moon and back together. I am very grateful I was able to be by her side during her battle. I truthfully feel honored to be standing here as her cousin.
I can't believe that this happened but everything happens for a reason, I tell myself. A couple days ago, I asked God for a sign that she's in heaven with him and he gave me one. Our Aunt Danielle read me the verse John 3:16 and my feelings completely changed.
" For God so loved the world he gave his one and only son, that whoever believes in him shall not parish but have eternal life." John 3:16.
Alex officially died at 3:16 and I know she believes in him, so this is the most reassuring thing I will probley ever have in my life. I now look at how happy I am that I was able to have someone like Alex in my life instead of how sad I am, because I know she is in heaven