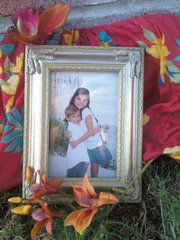 Alex's sweet 16 birthday will be coming up soon and none of us know what to do that day.  We know Alex would want us to be together to support one another through this difficult time.
Please join us Thursday, September 8th, on the beach behind Bazzies Beach Bar at the Bilmar on Treasure Island Beach at 7:00pm for a balloon release in memory of Alex.  Before she passed Alex was planning on having a luau themed birthday, so wear something Hawaiian if you have it.
10650 Gulf Boulevard, Treasure Island, FL
Please park directly across the street in the Sloppy Joes parking, In the far back lot.